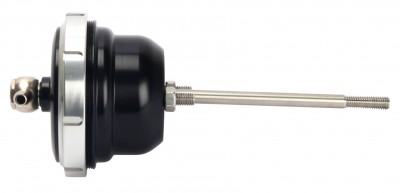 Uprated Turbosmart Actuators are now in stock.
Uprated Turbosmart Internal Wastegate Actuators provide better turbo response and greater sensitivity when managing boost pressures, especially when bespoke mapping.
FEATURES:
• Silicone diaphragm with Nomex reinforcement to withstand high temperatures.
• High grade, billet aluminum construction.
• Stainless steel rods for corrosion resistance.
• Locking Collar design cap allows for quick spring changes.
• Actuator Base Pressure can be changed with internal springs.
• Anodised Black Finish
• Available with 10PSI Actuator Spring
APPLICATIONS:
This uprated Internal Wastegate Actuator is suitable for KKK factory turbos with an internal wastegate, such as K03, K04 (VXR) and K06 as used on 2.0 Petrol Turbo Z20LEx engines Astra G, Astra H, Zafira A, Zafira B including VXR models where an uprated actuator is required.
Can be used for all stages of tune/mapping with just spring changes if additional actuator clamping pressure is required during mapping.
Suits most 2.0 Turbo applications.
Available with or without mounting bracket From £120.00 – £168.00