| | | |
| --- | --- | --- |
| | Courtenay Sport Latest News and Information | |
Thermal Inlet Gasket Z16LEx A16LEx
10 Jun 2015, 15:16

Thermal Inlet Gasket
Z16LEx/A16LEx/B16LEx
New Product, Now Available.

Thermal Inlet Gasket for 1.6 Turbo Z16LEx/A16LEx/B16LEx Engines.


In theory, because of the cooler and denser inlet charge, a small and immediate power increase should be evident (if you can run a little more ignition timing before pre-ignition occurs then power should rise), but their main strength will be in helping to keep temperatures under control during and after prolonged engine use.
This 4mm thick high performance composite gasket, designed for optimal heat insulation, is available for Z16LEx/A16LEx/B16LEx engines and is paper coated on both sides to aid sealing. £45.00
Turbosmart Recirculation Valve for 2.0 Turbo Z20LEx
6 Mar 2015, 10:05

Turbosmart Recirculation Valve
Turbosmart Kompact Shortie Series Recirculation Valves have been specifically designed to suit BorgWarner EFR and KKK turbos.

Unlike the standard, plastic valves that use un-reinforced rubber diaphragms and are known to crack or split under increased boost, the new BW/KKK Kompact valves uses an O-Ring sealed piston which, coupled with their billet aluminium construction give them over 30PSI of boost handling capability using a single spring and increased reliabity over the factory valve.

Designed as a bolt-on direct replacement replacement for the factory valve on all BorgWarner EFR, KKK turbos, the Kompact Shortie Plumb Back provides better boost response and greater boost handling capability than the factory fitted recirculation valve.

Included with each Kompact Shortie kit is:

1 x Model Specific Valve
1 x Straight Nipple
1 x Banjo Nipple
3 x Mounting screws

Finished: Anodised Black as shown. This recirculation valve is a really nicely machined and finished item, with a quality look and feell about it.

Features and Benefits:

Machined from Billet Alluminium.
Lightweight, brass/aluminium, two-piece piston.
More Reliable than the factory valve.
Substancial Construction.
Improved Boost Responsive.
Single Spring - No Requirement to Change when Tuning.
Finish: Anodised Black as shown.

Suitable for ALL BW EFR KKK (K04/K06) Z20LEx and A20NFT Turbo units:
Astra G SRi/GSi 2.0 Turbo
Astra H SRi 2.0 Turbo including VXR
Astra J GTC VXR 2.0 Turbo
Zafira A GSi 2.0 Turbo
Zafria B SRi 2.0 Turbo including VXR
VX220/VXR220 2.0 Turbo

£120.00 inc VAT


Coming soon for Z16LEx 1.6 Turbo Vauxhall Engines.

Note:Images show banjo nipple fitted.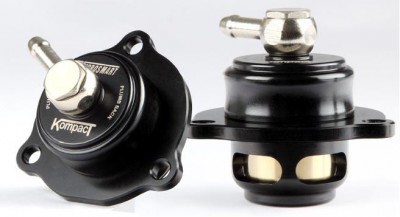 Turbosmart Recirculation Valve
3 Mar 2015, 16:52
At our request, Powerflex have added a couple of new polyurethane engine mount inserts to their Astra H range.

Courtenay Sport supplied the relevant OE engine mounts and asked if a lower front engine mount insert for Astra H 1.9 CDTi models, an insert for the Right Hand Side Mount for Astra H VXR and 1.9 CDTi and an insert for the Right Hand Side Mount for Astra G and Zafria A 2.0 Turbo Z20LET could be produced.

These engine mount inserts fit into and fill the voids in the original bushes and are recommended as a labour saving method of limiting engine movement to improve vehicle performance and reduce the likelihood of engine mount and downpipe failure caused by excessive movement. Some additional NVH may be experienced.

These mounts are now available in both road spec material to reduce engine movement but limit increased Noise, Vibrationand Harshness (NVH) and Black 95 Shore Track spec material, which due to its nature is much stiffer and will lead to significantly more NVH being transmitted.
| | | | |
| --- | --- | --- | --- |
| Astra H CDTi Front Mount Insert Road Spec | Astra H CDTi Front Mount Insert Track Spec | Astra H CDTi Right Side Mount Insert Road Spec | Astra H VXR Right Side Mount Insert Road Spec |
Engine Mount Polyurethane Insert

Price £
Road/Track
Road Spec
Track Spec
Front Insert Astra H 1.9 CDTi Z19DTx

24.00/27.00

Right Hand Insert Astra H 2.0 T VXR Z20LEx

22.50/26.10

Right Hand Insert Astra H 1.9 CDTi Z19DTx
22.50/26.10

Right Hand Insert Astra G 2.0 T Z20LET and 2.2 16v Z22SE

22.50/26.10

23 Dec 2014, 16:28
Over the next few months EBC GD Sport Discs will change from gold to black. The current gold coating is being phased out and will be replaced by a Black GEOMET coating, which is a new long lasting corrosion resistant finish.
This means that over the next few months the traditional gold finished EBC discs will be replaced with black coated discs. They will still be manufactured to the same high standards.
16 Dec 2014, 16:07
Now Available, we have direct replacement front wishbones for Astra G and H models. These front wishbones are brand new and come pre-fitted with uprated 85 Shore polyurethane wishbone bushes in black and a brand new high quality OEM ball joint.

This will make fitting uprated poly bushes far easier and much more straightforward. No need to spend hours knocking out existing bushes and fitting new ones, simply undo 3 bolts, drop the original arm off the car and fit the direct replacement wishbone.

Priced at £90 each inc VAT.
16 Dec 2014, 15:52
Front End Improvement for Astra G/H and Zafira A/B.

Poweflex have engineered a solution to replace the factory engine bed/subframe bushes in Astra G/H and Zafria A/B which can be prone to failure and contribute to vague handling. These stiffer engine bed bushes help improve the front end feel of the car especially during turn-in and cornering. By removing the flex in the subframe bushes the handling is improved giving a more positive feel to the front end.

These Front Subframe Bushes feature two polyurethane top-hat style bushes that makes for simple installation and durability. The bushes house a stainless steel sleeve and are supported by zinc coated steel washers at each end for increased support under load.

Poly bushes will be resistant to corrosion and the addition of a stainless steel sleeve should help prevent the bed bolts from seizing into the bushes, which can happen with the factory bushes.

Suitable for Astra G, Astra H, Zafira A and Zafira B All Models.

These new bushes replace OE part numbers 90498689, 9223022, 9223023 and 13107328 used across the model ranges.

The application of corrosion resistant materials, robust design and the Powerflex Lifetime Warranty ensures the subframe need not be removed again once fitted, unless removal is required for other service work to be carried out.

These bushes are available in Purple Series 80 Shore Road Spec material for vehicles that are mainly used on the road and also Black Series 95 Shore Track Spec material that suits vehicles being used in Motorsport or predominantly on the track.

Purple Spec: £22 each


Black Spec: £24 each


6 bushes required per subframe.

Professional installation is recommended. The ideal time is when the subframe is removed to allow access to the gearbox or clutch.
| | |
| --- | --- |
| | |