Cooling Package Intercooler and Water Radiator Vectra VXR
1 x Uprated Alloy Intercooler Kit with fixings manufactured by Pro Alloy in the UK
1 x Uprated Alloy Water Radiator manufactured by Pro Alloy in the UK and water return hose

In house from £396
Fitting Images - Vectra VXR Water Radiator
Please Note: The information on this page is provided purely as a guide. This information is not intended to offer step by step fitting. Please ensure that before commencing any work you have the appropriate level of skill and knowledge to undertake any work safely and competently. Courtenay Sport Ltd accept no responsibility for any loss, damage, injury or consequential loss that may arise from individuals working on their own vehicles. If you are in any way unsure about how to proceed with anything, seek professional advice and help.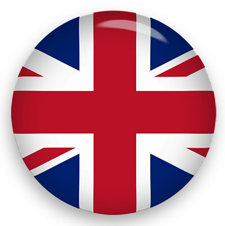 Proudly made in England by Pro Alloy Motorsport Exclusively for Courtenay Sport

Courtenay Sport Cooling Package for Vectra VXR/OPC. Performance Intercooler and Water Radiator Package.
Manufactured in the UK Exclusively for Courtenay Sport by Pro Alloy Motorsport

Our intercooler has been moved to the front of the car (in front of the air conditioning radiator) and is a full width and height, with a core twice the size of the original component. Fixings have been made to accommodate the air conditioning radiator on the rear, therefore requiring no additional pipe work replacement.

All the original pipe work has been retained in its original position, to allow ease of fixing and the development of silicone hoses, where a special set will not be required just for the intercooler (this keeps costs down for the owner).

Our water radiator is enlarged both in height and depth over the factory item and it has a more efficient core complete with alloy end tanks and retains the original fixings for the all pipe work and the fan.

Please Note: Not suitable for Automatic models!