Uprated Alloy Water Radiator - Corsa D VXR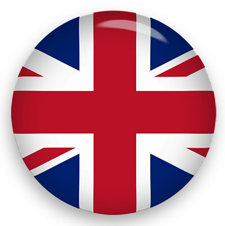 Proudly made in England by Pro Alloy Motorsport

High Performance Uprated Alloy Water Radiator for the Corsa D VXR 2007 - 2012.

A direct replacement for the standard water radiator, our uprated unit is a straight forward fit with no modifications required.

This radiator is an all alloy construction featuring welded end tanks; this eliminates the common issue on Corsa D water radiators where they leak from the plastic end tanks.

The core tube configuration of the new unit is quite different to the original Vauxhall part in that the tube pitching on the OE unit is very tight, so lots of tubes, but these are quite small.

The OE unit has 61 tubes and our new unit has 41. However, even though we have fewer tubes the core depth has been increased from 26mm to 40mm (and 0.6mm taller), so the surface area of the core has been increased by 7.7%. Furthermore by reconfiguring the tube layout and foil pitching we have increased the flow area by 67% making the radiator much more efficient in cooling and ambient airflow through the core.

Given that the tube pitching is wider on our new unit which helps with ambient airflow, this will be of benefit on installations where our large front mount intercooler is being used and slowing the ambient airflow down.

Finally the bottom lower water connection on the right hand end tank has been made one piece, getting rid of the factory eclip/circlip configuration that also has been known to separate at high pressure.

Fits with the OE fan assembly

Available in standard brushed alloy or satin black powder coat finish.