| | | |
| --- | --- | --- |
| | Courtenay Sport Latest News and Information | |
4 Sep 2015, 15:27

K03 Hybird 1.6 Turbo
We have recently carried out some development work using a K03 Hybrid Turbo for the Corsa D 1.6 Turbo engine; Z16LEx/A16LEx/B16LEx

Featuring a reworked compressor wheel and shaft, an uprated bearing pack and a modified inlet elbow, we tested the unit on a Corsa 1.6 Turbo on which we had previously carried out a full engine rebuild with low compression pistons and steel rods. The car was also complemented by a full 76mm exhaust system and CSRacing Intercooler and achieved 258bhp once remapped and set up on our rolling road.

Price: £1140 inc VAT based on rework to a brand new core unit including a reworked inlet elbow.
4 Sep 2015, 12:45

Astra J Inlet Hose
Enlarged Silicone Inlet Hose for Astra J GTC VXR.

A direct replacement for the factory inlet hose, this silicone hose has been enlarged throughout its length for improved air flow, tapering only at the end to fit onto the turbo. This hose is smoothed out removing all the steps and convolutes found in the factory hose. It also features a moulded spigot for the breather pipe.

£119.95

Available in Blue, Red or Black or Yellow, Green, Purple or Orange to Special Order.
Courtenay Trio Excells at Thunder Road
13 Aug 2015, 12:10

Thunder Road 2015
Andy Carr's Astra GSi

Thunder Road 2015
Ben Gibson's Zafira VXR

Thunder Road 2015
Tim Crane's Corsa VXR

Thunder Road 2015
Ben's Trophy and Engine
For the third year in a row Courtenay Sport powered cars have come away victorious from Thunder Road, which this year was held on Saturday 8th August at the former RAF Woodbridge airbase.

The Thunder Road event is aimed at Performance VAUXHALL road going cars including all VXR models and is only open to road legal, taxed, tested and insured road vehicles. The competition comprises of 5 x 1 Mile Speed runs along the the 2 mile runway with the highest Terminal Speed at the 1 mile mark to count.

Congratulations to Andy Carr and Ben Gibson, who took first and second place in Class B for cars between 1601-2000cc and Tim Crane who won Class A for cars up to 1600cc. All three cars have been mapped by Courtenay Sport.

Andy driving his Courtenay Sport mapped Garrett equipped (GTx3076R) Astra G GSi 2.0 Turbo achieved a top speed of 173.86mph to win the class, beating the 2014 winning time for Class B previously set by another Courtenay Sport mapped car.

Ben's Courtenay Sport mapped Zafira B VXR with Garrett GT2871HTA turbo took second place at an extremely respectable top speed of 160.26mph; not bad for a 7 seat bus!

2015 was the third year that a Courtenay Sport car has won Class B. 2014 saw Rob Dennis run his Courtenay Sport mapped Garrett Turbo quipped Astra G across the line at 171.59mph, and 2013 the outright Class B winner was Wayne Townsend's Courtenay Sport Astra H VXR.

Tim Crane was the winner of Class A, for vehicles up to 1600cc. His Stage 4 Corsa D VXR Sprint crossed the timing line at 138.73mph.

To show what an achievement Andy's 'almost' 174mph top speed actually was, he would have also won Class C (2001-2800cc) and Class D (2801cc and above).

Overall 173.86mph placed Andy 4th overall (only loosing out to a couple of Monaros and a VXR8!), and Ben's 160.26mph saw him 12th overall.

Thunder Road 2015
Class B Winner


Thunder Road 2015
Class B Winner

Thermal Inlet Gasket Z16LEx A16LEx
10 Jun 2015, 15:16

Thermal Inlet Gasket
Z16LEx/A16LEx/B16LEx
New Product, Now Available.

Thermal Inlet Gasket for 1.6 Turbo Z16LEx/A16LEx/B16LEx Engines.


In theory, because of the cooler and denser inlet charge, a small and immediate power increase should be evident (if you can run a little more ignition timing before pre-ignition occurs then power should rise), but their main strength will be in helping to keep temperatures under control during and after prolonged engine use.
This 4mm thick high performance composite gasket, designed for optimal heat insulation, is available for Z16LEx/A16LEx/B16LEx engines and is paper coated on both sides to aid sealing. £45.00
Turbosmart Recirculation Valve for 2.0 Turbo Z20LEx
6 Mar 2015, 10:05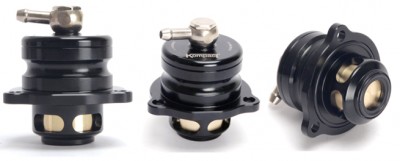 Turbosmart Recirculation Valve
Turbosmart Kompact Shortie Series Recirculation Valves have been specifically designed to suit BorgWarner EFR and KKK turbos.

Unlike the standard, plastic valves that use un-reinforced rubber diaphragms and are known to crack or split under increased boost, the new BW/KKK Kompact valves uses an O-Ring sealed piston which, coupled with their billet aluminium construction give them over 30PSI of boost handling capability using a single spring and increased reliabity over the factory valve.

Designed as a bolt-on direct replacement replacement for the factory valve on all BorgWarner EFR, KKK turbos, the Kompact Shortie Plumb Back provides better boost response and greater boost handling capability than the factory fitted recirculation valve.

Included with each Kompact Shortie kit is:

1 x Model Specific Valve
1 x Straight Nipple
1 x Banjo Nipple
3 x Mounting screws

Finished: Anodised Black as shown. This recirculation valve is a really nicely machined and finished item, with a quality look and feel about it.

Features and Benefits:

Machined from Billet Alluminium.
Lightweight, brass/aluminium, two-piece piston.
More Reliable than the factory valve.
Substantial Construction.
Improved Boost Responsive.
Single Spring - No Requirement to Change when Tuning.
Finish: Anodised Black as shown.

Suitable for ALL BW EFR KKK (K04/K06) Z20LEx and A20NFT Turbo units:
Astra G SRi/GSi 2.0 Turbo
Astra H SRi 2.0 Turbo including VXR
Astra J GTC VXR 2.0 Turbo
Zafira A GSi 2.0 Turbo
Zafria B SRi 2.0 Turbo including VXR
VX220/VXR220 2.0 Turbo

£120.00 inc VAT



Coming soon for Z16LEx 1.6 Turbo Vauxhall Engines.

Note:Images show banjo nipple fitted.

Turbosmart Recirculation Valve
3 Mar 2015, 16:52
At our request, Powerflex have added a couple of new polyurethane engine mount inserts to their Astra H range.

Courtenay Sport supplied the relevant OE engine mounts and asked if a lower front engine mount insert for Astra H 1.9 CDTi models, an insert for the Right Hand Side Mount for Astra H VXR and 1.9 CDTi and an insert for the Right Hand Side Mount for Astra G and Zafria A 2.0 Turbo Z20LET could be produced.

These engine mount inserts fit into and fill the voids in the original bushes and are recommended as a labour saving method of limiting engine movement to improve vehicle performance and reduce the likelihood of engine mount and downpipe failure caused by excessive movement. Some additional NVH may be experienced.

These mounts are now available in both road spec material to reduce engine movement but limit increased Noise, Vibrationand Harshness (NVH) and Black 95 Shore Track spec material, which due to its nature is much stiffer and will lead to significantly more NVH being transmitted.
| | | | |
| --- | --- | --- | --- |
| Astra H CDTi Front Mount Insert Road Spec | Astra H CDTi Front Mount Insert Track Spec | Astra H CDTi Right Side Mount Insert Road Spec | Astra H VXR Right Side Mount Insert Road Spec |
Engine Mount Polyurethane Insert

Price £
Road/Track
Road Spec
Track Spec
Front Insert Astra H 1.9 CDTi Z19DTx

24.00/27.00

Right Hand Insert Astra H 2.0 T VXR Z20LEx

22.50/26.10

Right Hand Insert Astra H 1.9 CDTi Z19DTx
22.50/26.10

Right Hand Insert Astra G 2.0 T Z20LET and 2.2 16v Z22SE

22.50/26.10