Intercooler Kit Courtenay Sport - Astra G / Zafira A Z20LET
1 x Lower Front Mounted Intercooler
1 x Fan Relocating Bracket
2 x Radiator Step Back Brackets
1 x Swan Neck Map Sensor Pipe
1 x 90 Degree Silicone Elbow
1 x Straight Silicone Joiner
2 x Upper Rad Step Back Sleeves
Nuts, Bolts, Washers

In House fitting from £190
Astra G Lower Front Mount Intercooler Fitting Guide
Please Note:
The information on this page is provided purely as a guide. This information is not intended to offer step by step fitting. Please ensure that before commencing any work you have the appropriate level of skill and knowledge to undertake any work safely and competently. Courtenay Sport Ltd accept no responsibility for any loss, damage, injury or consequential loss that may arise from individuals working on their own vehicles. If you are in any way unsure about how to proceed with anything, seek professional advice and help.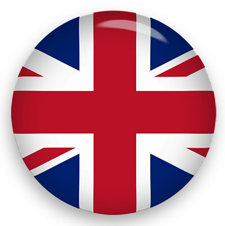 Proudly made in England by Pro Alloy Motorsport Exclusively for Courtenay Sport

Courtenay Sport Lower Front Mounted Intercooler Kit

Application:
Astra G 2.0 Turbo SRi/GSi including Coupe
Zafira A GSi 2.0 Turbo

Large High Flow Lower Front Mounted Intercooler for maximum cooling of the inlet air charge.Intercoolers must not only reduce the temperature of the inlet air but also produce good flow characteristics. Our intercooler does both. Our intercooler comes complete with FULL fitting kit including all required nuts, bolts, brackets, laser cut fan mounting bracket, laser cut radiator brackets, alloy swan neck pipe with map sensor boss, 90 degree silicone elbow into the intercooler, silicone straight hose from intercooler to swan neck pipe and fitting instructions. As used in our Stage 2, 3 and 4 conversions.

Straight Fit onto GSi and Zafira models with no bumper cutting needed.

Our intercooler allows retention of the air conditioning.
Black Finish is an additional process will take a further 7 days.

Note: Slight bumper carrier modification is required to fit. Coupe models will require slight modification to the rear of the bumper to clear the intercooler.