Intercooler Kit Courtenay Sport - Astra H VXR / Zafira B VXR
1 x Full Height CSRacing Intercooler
1 x 60mm Alloy Intercooler Outlet Pipework with map sensor locating boss
1 x new slimline fan unit
1 x fan mounting bracket and heatsink/resistor location bracket
2 x intercooler mounting brackets
2 x aircon rad mounting brackets
2 x intercooler mounting bobbins
1 x 60mm Turbo Outlet 90 Silicone Hose
1 x 60mm 90 degree alloy joiner pipe
1 x 90 degree silicone hose
1 x straight silicone joiner
Required hose clips, nuts, bolts and washers
In house fitting from £237.60
>>>>> Astra H VXR Intercooler Fitting Information - Click Here <<<<<

VXR Intercooler Fitting Guide:
Click on the below image for a guide to fitting a VXR intercooler. This fitting guide was produced for Total Vauxhall prior to the pipework change on our intercooler so should be used as a guide only, in conjunction with the above fitting guidelines.

Originally published in Total Vauxhall Magazine
Please Note:
The information on this page is provided purely as a guide. This information is not intended to offer step by step fitting. Please ensure that before commencing any work you have the appropriate level of skill and knowledge to undertake any work safely and competently. Courtenay Sport Ltd accept no responsibility for any loss, damage, injury or consequential loss that may arise from individuals working on their own vehicles. If you are in any way unsure about how to proceed with anything, seek professional advice and help.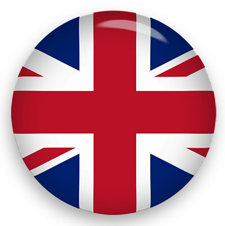 Proudly made in England by Pro Alloy Motorsport Exclusively for Courtenay Sport

Our Astra VXR Intercooler was a 3 way joint development venture between ourselves, Pro Alloy & 888 Race Engineering who were running the Vauxhall BTCC race team at the time, it was also approved for aftermarket fitment and use in the PTCC (Production Touring Car Championship) a championship we won twice at the hands of racing supremo Adrian Churchill.
The Intercooler is an enlarged full height front mounted intercooler for maximum cooling of the inlet air. It features a high-quality tube and fin core which is both more efficient and significantly lighter than the cheaper bar and plate cores, giving the best flow and heat rejection cooling characteristics possible. This core is both wider and taller than the original and is more than twice the depth of the original factory intercooler. The kit comes with all mounting brackets, enlarged 60mm alloy pipework and silicone hose set / joiners, a slim line high flow replacement front cooling fan and mounting cowl is also included in the kit.
In tests we have seen excellent results both on road and track with significant and sustained cooling drops, even on heavy track on cars up to 425 Bhp.
Available in silver or satin black stealth look
Additional air guides are available to help guide air through the core.
Intercooler Specifications
Standard Intercooler Height 346 mm
Modified Intercooler Height 362 mm
Standard Intercooler Width 523 mm
Modified Intercooler Width 540 mm
Standard Intercooler Depth 27 mm
Modified Intercooler Depth 56 mm
Standard Intercooler Overall Volume 398,107 cm s
Modified Intercooler Overall Volume 1094,688 cm s
As used in the 2011 Dubai 24 Hour Race & the PTCC (Production Touring Car Championship)